Circuit Court Judge | West Palm Beach Law Firm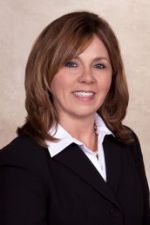 Rabin Kammerer Johnson announces that the firm's Senior Counsel Dina A. Keever has been appointed by Governor Rick Scott as a Circuit Court Judge in Palm Beach County.
Since joining Rabin Kammerer Johnson in 2013 as Senior Counsel, Dina has handled civil qui tam cases alleging fraud committed against the government.
Before joining Rabin Kammerer Johnson, Dina practiced criminal defense and complex litigation with the law firm of Lewis Tein.
Dina started her legal career as a law clerk for Judge Peter Fay with the United States Court of Appeals for the Eleventh Circuit. After her clerkship, Dina became a federal prosecutor, serving both in the U.S. Attorney's Office for the Southern District of Florida and the Eastern District of Pennsylvania. As a prosecutor, Dina handled a variety of major felony cases and white-collar criminal matters.
Rabin Kammerer Johnson congratulates the Judicial Nominating Commission for the Fifteenth Circuit and Governor Scott for making an excellent choice in appointing Dina to the Circuit Court. The citizens of Palm Beach County will be fortunate to have such a bright and hard-working judge join an already excellent group of judges on the Circuit bench.