What are some common healthcare fraud schemes?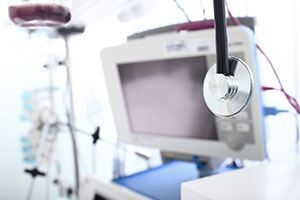 The number and variety of Healthcare Fraud schemes is limited only by the imagination and cunning of the fraudsters who commit them. Common healthcare fraud schemes include the following:
Performing inappropriate or unnecessary medical procedures in order to increase Medicare reimbursement
Billing for work or tests not performed
Automatically running a lab test whenever the results of some other test fall within a certain range, even though the second test was not specifically requested
Unbundling – Submitting multiple billing codes instead of one billing code for a drug panel test in order to increase remuneration
Bundling — billing more for a panel of tests when a single test was asked for
Upcoding – Inflating bills by using diagnosis billing codes that suggest a more expensive illness or treatment
Billing for brand — billing for brand-named drugs when generic drugs are actually provided
Phantom employees and doctored time slips: charging for employees that were not actually on the job, or billing for made-up hours in order to maximize reimbursements
Upcoding employee work: billing at doctor rates for work that was actually conducted by a nurse or resident intern
Prescribing a medicine or recommending a type of treatment or diagnosis regimen in order to win kickbacks from hospitals, labs, or pharmaceutical companies
Billing for unlicensed or unapproved drugs
Forging physician signatures when such signatures are required for reimbursement from Medicare or Medicaid
Please Note: Rabin Kammerer Johnson provides these FAQs for informational purposes only, and you should not interpret this information as legal advice. If you know about government fraud and want advice as to how the law might apply to the specific facts and circumstances of your case, please click here to contact one of our attorneys.