What is a medical necessity claim?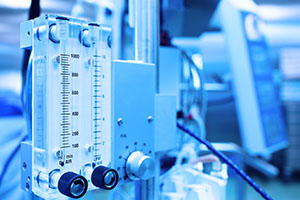 The "medical necessity doctrine" refers to medical treatment that is justified as reasonable, necessary, and appropriate based on clinical standards of care. Medicare, however, does not pay for items or services that are not "reasonable and necessary for the diagnosis or treatment of illness or injury…."
Because the providing of a certain medical item or treatment is often considered a subjective "judgment call" for the treating physician, Medicare has established standards that determine what "indications" a patient must exhibit in order for Medicare to pay a claim. The Centers for Medicare and Medicaid Services ("CMS") routinely publishes policy guidance materials for healthcare providers concerning reimbursement issues, including National Coverage Determinations ("NCDs") and Local Coverage Determinations ("LCDs"). NCDs and LCDs contain specific guidelines regarding appropriate billing and coding procedures and the proper indications for providers to follow to be legally reimbursed by Medicare.
Providers who knowingly provide items or services to patients without following the applicable NCD and LCD guidelines for medical necessity may find themselves defending a qui tam case under the federal False Claims Act. The provision of unnecessary medical procedures is an increasingly common area for Medicare fraud and ensuing whistleblower claims.
The central reason that the provision of medically unnecessary items or services is increasingly common is that most patients go along with a provider's recommended plan of care without questioning the recommendation. Instead, the patient just trusts the provider. It is not uncommon, however, for providers to bill thousands, and sometimes millions, of dollars to Medicare for unnecessary medical procedures without the patients knowing that the treatments were unnecessary in the first place.
When certain medical procedures are systemically or routinely billed by a provider to a level that is much higher than the average number of procedures for a given geographic area, there may be indicia of a lack of medical necessity and, as a result, signs of Medicare fraud.
When a witness (often a current or former employee of the provider) observes frequent provision or prescription of unnecessary medical items or treatments, there might be a "false claim" each time that item or treatment is submitted to Medicare for reimbursement. When the problem is systemic and involves a large provider, this often results in millions of dollars in false claims. Witnesses with firsthand knowledge or evidence of a medical-necessity fraud should consider filing a whistleblower qui tam claim under the False Claims Act. If the claim results in a settlement or recovery, the whistleblower may receive 15-30% of the damages that the Government recovers from the recipient of the Medicare reimbursement.
Please Note: Rabin Kammerer Johnson provides these FAQs for informational purposes only, and you should not interpret this information as legal advice. If you know about government fraud and want advice as to how the law might apply to the specific facts and circumstances of your case, please click here to contact one of our attorneys.