What is healthcare fraud?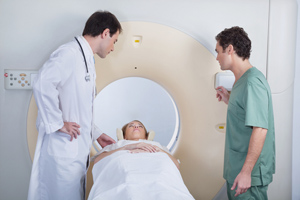 Approximately 80% of all False Claims Act cases involve Healthcare Fraud. Every year, federal and state governments reimburse billions of dollars to healthcare providers through the Medicare and Medicaid programs.
Unfortunately, many healthcare providers find it easy to defraud Medicare, Medicaid and other government programs. While the range of fraud schemes can be infinite, healthcare fraud commonly falls into one of four categories.
Lying About Service Performed or Goods Delivered

First, many healthcare providers lie to the government about the goods and services they have delivered to patients. As an example, providers might manipulate the current procedural terminology or "CPT" codes in order to bill the government for more expensive procedures, when in fact, less expensive procedures have been performed. Providers might also manipulate records to show a physician performed certain work, when in fact, the work was performed by someone else, such as a nurse or medical assistant.

Unnecessary Medical Procedures

Next, many healthcare providers perform unnecessary medical procedures on patients in order to increase their billing to the federal government. This is one of the most dangerous frauds since it puts patient safety at risk. In extreme cases, the government has even prosecuted physicians for performing surgeries that were medically unnecessary — the physician performed the surgery solely to generate revenue.

Stark Law

Next, healthcare providers must comply with important federal laws when delivering healthcare services and billing the government. One of these laws is the Stark Law. In general, the Stark Law protects patients by prohibiting healthcare providers from making certain referrals of medical services to entities that the healthcare provider owns or in which he or she has a financial interest. In other words, a physician should make referrals in the best interest of the patient, not in their own financial best interests. When healthcare providers violate the Stark Law, it gives rise to fraud.

Anti-Kickback Law

Healthcare providers must also comply with the Anti-Kickback Law. This law prevents physicians and other healthcare providers from receiving any money, gifts, or other kickbacks in exchange for referring a patient for certain medical services. Again, the goal is to protect patients by ensuring that medical referrals are made in the patient's best interest, not in exchange for kickbacks between medical providers. When doctors get a kickback for referring a patient to another doctor, this may give rise to an action under the False Claims Act
Please Note: Rabin Kammerer Johnson provides these FAQs for informational purposes only, and you should not interpret this information as legal advice. If you know about government fraud and want advice as to how the law might apply to the specific facts and circumstances of your case, please click here to contact one of our attorneys.