What is pharmaceutical fraud?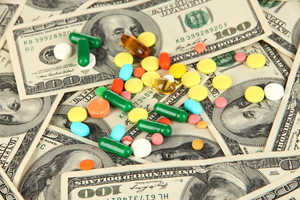 The pharmaceutical industry is one of the biggest and most powerful industries in the United States. Each year, the federal and state governments reimburse pharmaceutical companies for billions in pharmaceuticals. These reimbursements create a heavy temptation for fraud, which many pharmaceutical companies cannot resist.
"Off-label marketing" is a common pharmaceutical fraud scheme. Pharmaceuticals are heavily regulated and normally require FDA approval for usages and treatments. Oftentimes, pharmaceutical companies, knowing that their drug has been approved for only certain usages, nevertheless market the drug to physicians and the public for treatment of other uses, so-called "off-label" usages. When a pharmaceutical company pushes its product for Government reimbursement for treatments not authorized by the FDA, this is fraud.
The Department of Justice has been vigorous in prosecuting off-label pharmaceutical fraud, resulting in billions and billions of dollars of recoveries.
Other common pharmaceutical fraud schemes include:
Illegal marketing of prescription drugs and devices through kickbacks
Billing for non-FDA approved drugs or devices
Marketing drugs that do not contain the amount of ingredients claims on their labels, so-called "sub-potent" drugs.
Please Note: Rabin Kammerer Johnson provides these FAQs for informational purposes only, and you should not interpret this information as legal advice. If you know about government fraud and want advice as to how the law might apply to the specific facts and circumstances of your case, please click here to contact one of our attorneys.