Global Survey Finds the Suppression of Whistleblowers is the Most Important Fraud-Related Factor Aiding the Spread of COVID-19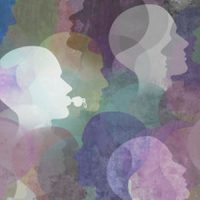 A recently published global survey finds that COVID-19 related fraud substantially reduced the delivery of healthcare services worldwide during the month of April 2020.  NEMEXIS, an international, anti-fraud consulting firm in Berlin, Germany, conducted the survey.  The firm surveyed 512 respondents, 92% of whom were anti-fraud professionals from 58 countries, representing 76% of the global population.
The survey focused on seven core issues:  1) fraud involving personal protective equipment (PPE); 2) fraud involving ventilators; 3) the existence of a black market for test kits, PPE or ventilators; 4) the existence of faulty test kits, PPE or ventilators; 5) cyberattacks on healthcare entities; 6) embezzlement of financial support received from government or private entities; and 7) doctors or nurses asking for bribes in order to test, admit or treat patients.
The survey found that fraud involving PPE was a widespread issue in 81% of the countries represented in the survey. The existence of a black market for test kits, PPE, or ventilators was reported as a problem in 62% of the countries surveyed. Embezzlement from healthcare entities was found to be an issue in 58% of the countries. Cyberattacks on healthcare systems was reported in 46% of the countries. Lastly, doctors and nurses asking for bribes in order to test, admit or treat patients was a problem in 22% of the countries.
The survey also asked respondents the following about whistleblowers: "Did any entity (government, corporation, hospital, etc.) suppress healthcare related whistleblowers in your country during the current pandemic?" In response, Respondents representing 46% of the countries in the survey indicated that retaliation against whistleblowers was occurring in their countries. In addition, 80% of the individual respondents concluded that fraud was having an important or very important impact on their nation's ability to fight COVID-19.
In sum, the survey found that fraud and corruption seriously reduced the ability to administer proper healthcare in countries seeking to stop the spread of COVID-19 and treat patients. The surveyors, therefore, recommended that an aggressive, coordinated anti-fraud strategy was needed to successfully fight COVID-19 at an international level.  The surveyors further recommended that all countries take affirmative steps to protect their whistleblowers as their suppression was considered the single most important fraud-related factor aiding the spread of COVID-19.