I Just Received a Subpoena for Deposition. What Do I Do?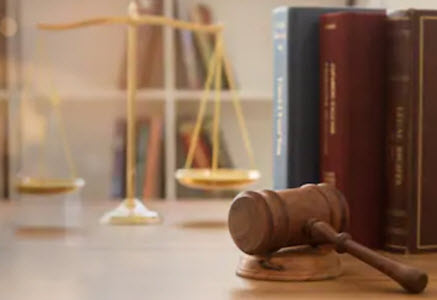 The last person you want to see when you open your front door is a process server.  Despite your best intentions, one day, it could happen to you.  Process servers are tasked with delivering an assortment of court documents, including discovery subpoenas in civil cases.  This post will address what to do when you receive this kind of subpoena.  (Subpoenas in criminal cases in Florida state court follow similar procedures, but this post will stick to civil depositions.)
A discovery subpoena usually involves a deposition, where the attorneys for the parties will ask you questions under oath, and your answers will be recorded by a court reporter.  The subpoena will usually be titled "Subpoena for Deposition."  Generally, you should plan to appear for the deposition at the time and place listed.  If you have a conflict and cannot appear at that time, the first step to take is simply to contact the attorney issuing the subpoena and ask to change the date.  Similarly, if the subpoena asks you to travel a great distance from home, you should take the same approach and contact the attorney.  As a witness, you cannot be required to attend a deposition outside of your county of residence in a state court case, or more than 100 miles from your home in a federal court case.
If the attorney will not reschedule the deposition or there's any other reason that you cannot appear, you will need to file a motion for protective order.  If that is necessary, you should, in most cases, consult an attorney to prepare it on your behalf, as the motion needs to be heard by  the court prior to the deposition.
The subpoena may also require you to produce documents or other items of tangible evidence related to a case.  This is called a "subpoena duces tecum."  If the subpoena requires you to bring documents or other evidence, you are permitted to object to bringing the items, so long as you do so within 10 days of receiving the subpoena in a Florida state court case or 14 days in a federal court case.  The objections must be in writing and sent to the party serving the subpoena.  Once you object, you do not have to bring the documents to the deposition.  The party issuing the subpoena may seek a court hearing, however, at which point the court may or may not order you to produce the documents.  Again, if a hearing is scheduled, you should consult with counsel to represent you at the hearing.
Sometimes, subpoenas will request evidence but will state that no deposition is required.  With these subpoenas, you can usually send the evidence by mail to the requesting attorney without appearing in person.  If this option is not set forth in the subpoena, you should contact the attorney issuing the subpoena and ask if you need to attend in person.  Like deposition subpoenas, you may also object within 10 days or 14 days (for a Florida state court or federal court case) of receiving the subpoena, in which case you do not need to take any action, pending an order from the court.
If you've received a deposition subpoena in a civil case and have concerns, give us a call.