Janet Furness, FRP
Florida Registered Paralegal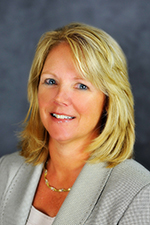 Centurion Tower, 1601 Forum Place, Suite 201
West Palm Beach, Florida 33401
Phone: 561-659-7878
janet@rkjlawgoup.com
Janet L. Furness is a Florida Registered Paralegal who assists the firm's attorneys in the representation of businesses and individuals in complex and general commercial and whistleblower litigation. Janet was born in Boston, Massachusetts and moved to Palm Beach County in 1997. She is a graduate of Fisher College where she received an associate in science degree in Paralegal Studies.
Ms. Furness is skilled at conducting factual, public records and social media research on companies and key witnesses. She also has become proficient at managing and producing electronically stored information (ESI) through various e-discovery databases.
Ms. Furness joined Rabin Kammerer Johnson, P.A. in 2008.
Education
A.S. Paralegal
Fisher College, Boston, Massachusetts, 1984
Certifications
Florida Registered Paralegal
Florida Notary Public
Past Employment
McAuliffe Law Group, PL, West Palm Beach, Florida – 2006 -2008
Rosenberg & McAuliffe, West Palm Beach, Florida 2001-2006
Hanify & King, Boston, Massachusetts 1984-1997