West Palm Beach SEC Whistleblower Lawyer

The U.S. Securities and Exchange Commission's (SEC) Office of the Whistleblower opened for business in August 2011. In light of the devastating securities fraud cases of the last decade, Congress included a provision in the Dodd-Frank Act that allows private citizens to report suspected securities fraud. A tip, if it leads to a successful enforcement action by the SEC, can lead to a multi-million dollar award.
Under the whistleblower program, a whistleblower who voluntarily provides information to the SEC leading to recovery of monetary sanctions over $1 million is entitled to an award of ten to thirty percent of whatever the government recovers. 15 U.S.C. § 78u-6(b)(1). The amount of the bounty is within the discretion of the SEC, but the Act requires the agency to consider the following:
The significance of the information provided to the success of the SEC's suit;
The degree of assistance provided by the whistleblower; and
The SEC's interest in deterring violations.
15 U.S.C. § 78u-6(c)(1)(B)(i).
The SEC may also, in its discretion, consider as follows: a) whether the whistleblower's assistance was ongoing; b) whether the whistleblower provided the information in a timely manner; c) whether the whistleblower experienced any unique hardships by reporting the information; and d) whether the whistleblower shared in culpability for the illegal acts. 17 C.F.R. § 240.21F-6(a)-(b).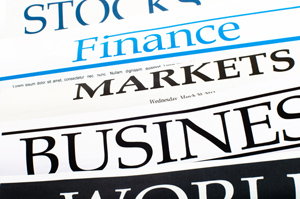 A whistleblower will be disqualified from receiving an award if he or she is criminally convicted for any of the securities law violations giving rise to the recovery or if he or she knowingly provides false information. 15 U.S.C. § 78u-6(c)(2)(B), (i). In the event that the SEC makes awards to multiple whistleblowers, the aggregate amount of the awards cannot exceed thirty percent of the amount recovered. 17 C.F.R. § 240.21F-5(c).
The information provided must be "original," as in not known from any other source, and the whistleblower must have "independent knowledge" of the suspected securities law violation. Knowledge gained through an attorney-client relationship, an internal audit or investigation, or a violation of a state or federal law will not qualify an individual for an award. 17 C.F.R. § 240.21F-4(b).
The Dodd-Frank Act also protects whistleblowers from retaliation by employers. The Act specifies that an employer may not "discharge, demote, suspend, threaten, harass . . . or in any other manner discriminate" against a whistleblower for providing information to the SEC and creates a private cause of action against employers for retaliation.