What are the advantages of having a limited liability company or LLC?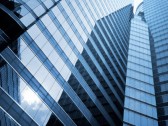 From a litigation perspective, there are substantial advantages to having your business created as a limited liability company, otherwise known as an LLC.
First, a major advantage of an LLC is the limited personal liability of the LLC's managers and members as to the creditors of the business. In most circumstances, the business' creditors cannot sue managers or members for the debts of the LLC.
Second, a manager's duties to other members are limited to duties of loyalty and duties of care. These are high burdens for a manger to be liable for to another member.
Third, an LLC can limit most of the duties that a manager owes the LLC or its members through a written Operating Agreement.
With the exception of several limitations under the LLC statute, a manager's duties can be defined or limited further by having the manager and members sign a written Operating Agreement.
In sum, the LLC is an effective, nimble form of business entity that carries many protections when the LLC, its manager, or its members are involved in litigation.
Please Note:Rabin Kammerer Johnson provides these FAQ's for informational purposes only, and you should not interpret this information as legal advice. If you want advice as to how the law might apply to the specific facts and circumstances of your case, please click here to contact one of our attorneys.