Can a whistleblower be fired?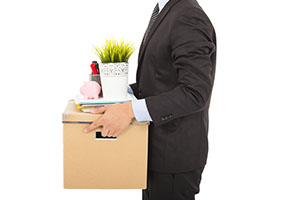 No. Under the laws of most states, it is illegal for an employer to retaliate against a whistleblower who has reported, or attempted to report, the illegal conduct of the employer. Retaliation is not limited to firing, but also includes demotion, suspension, pay reduction, unfavorable job transfer, harassment, unfavorable changes to job duties, and other forms of adverse treatment in the workplace.
Unfortunately, the fact that retaliation is illegal does not mean that employers won't do it.
Many whistleblowers make their first decision to consult a lawyer, not because they believe they have a qui tam case, but because they have a retaliation case. The two types of cases are different. In a qui tam case, the whistleblower reports fraud to the government and claims a share of the recovery. In a retaliation case, the whistleblower seeks damages against the employer for retaliating against the employee after he or she reported fraud.
If a qui tam whistleblower suffers retaliation, he or she has a claim against the employer under the False Claims Act, 31 USC § 3730(h). To prevail in a retaliation claim, the whistleblower must prove the following:
The whistleblower brought a qui tam action, reported a false claim to the federal government, or took some other form of action in furtherance of reporting fraud to the government;
The employer knew about the whistleblower's actions; and
The employer discriminated against the whistleblower as a result of the whistleblower's actions.
If the whistleblower prevails, the whistleblower is entitled to significant remedies including
double back pay;
interest on the back pay;
reinstatement of job status to the same position the whistleblower maintained before reporting fraud;
any special damages including but not limited to lost commissions, bonuses, raises, vacation pay or other fringe benefits: and
recovery of attorney's fees.
As stated, many states have their own whistleblower laws, which prohibits employers from retaliating against employees for reporting the illegal conduct of their employers.
Accordingly, an employee who has just been fired for reporting the illegal conduct of their employer has a number of difficult legal decisions to make including
Should I file a state-law retaliation claim in state court?
Should I file qui tam case, which may be under seal for several years?
Should I add a retaliation claim to the sealed qui tam case?
These are difficult strategy decisions that need to be made with the advice and guidance of a lawyer who is skilled in both qui tam cases and retaliation cases.
Please Note:Rabin Kammerer Johnson provides these FAQ's for informational purposes only, and you should not interpret this information as legal advice. If you know about government fraud and want advice as to how the law might apply to the specific facts and circumstances of your case,
please click here to contact one of our attorneys.