What does "Original Source" mean?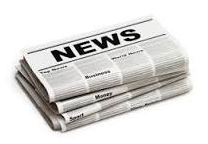 In some qui tam cases, the whistleblower, also called a "Relator," must prove that he or she is the "original source" of the information. In particular, the False Claims Act contains a public disclosure provision, which allows the Court to dismiss a qui tam lawsuit if it involves allegations of fraud or wrongdoing that have already been disclosed to the public or to the Government through certain avenues. The idea is to prevent a person from, for example, reading a newspaper story about fraud and then attempting to claim a qui tam reward for "reporting" the very same fraud to the Government.
Therefore, under the False Claims Act, 31 U.S.C. § 3730(e), the Court can dismiss a qui tam suit if it involves allegations that have already been publicly disclosed in one of the following ways:
(1) in a federal criminal, civil or administrative hearing in which the Government or its agent is a party;
(2) in a Congressional, Government Accountability Office, or other federal report, hearing, audit, or investigation; or
(3) in the news media.
If one of these public disclosures has been made, a whistleblower has only two ways to avoid dismissal of the qui tam suit.
First, the whistleblower can prove that he or she is the "original source" of the information. "Original source" means either (A) a person who, prior to the public disclosure, voluntarily disclosed the same information to the Government, or (B) a person who has knowledge that is independent of and materially adds to the publicly disclosed information. Under (A) or (B), however, the whistleblower must voluntarily provide the information to the Government before actually filing the qui tam lawsuit with the Court.
Second, the whistleblower can avoid dismissal if the Government decides to oppose dismissal of the lawsuit. Specifically, Congress has given the Government special power under 31 U.S.C. § 3730(e)(4)(A) to keep a qui tam case alive, even though it involves publicly disclosed allegations, and even though the whistleblower does not qualify as the "original source." The Government rarely exercises this power however.
Please Note:Rabin Kammerer Johnson provides these FAQ's for informational purposes only, and you should not interpret this information as legal advice. If you know about government fraud and want advice as to how the law might apply to the specific facts and circumstances of your case, please click here to contact one of our attorneys.