Adobe Inc. and U.S. Department of Justice Settle False Claims Act Case for $3 Million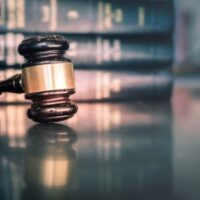 On April 13, 2023, the United States Department of Justice (the "DOJ") announced it reached a settlement with Adobe Inc. ("Adobe") whereby Adobe agreed to pay $3 million to resolve False Claims Act allegations made against it by former Adobe insiders.[1] These allegations centered on Adobe making payments "in violation of the Anti-Kickback Act in return for influence over the sale of Adobe software to the federal government."[2]
Under the False Claims Act (31 U.S.C. § 3730(b)), a private individual who has knowledge of past or present fraud on the United States government may sue on the Government's behalf to recover the fraudulently obtained monies.[3] If the suit is successful, the private party may receive a percentage (15‒30%, depending on various factors) of the civil penalties and damages recovered by the United States..[4] The Anti-Kickback Act (41 U.S.C. §§ 8701‒8707) imposes criminal, civil, and administrative penalties on parties who provide, solicit, or accept (or attempt to provide or accept) kickbacks, which it defines as an exchange of payment or other consideration for favorable treatment in connection with a government contract.[5]
In this case, the whistleblowers, Alan Dowless, Barbara Evans, and Carrie Whale, all former Adobe managers, filed a qui tam action on behalf of the United States against Adobe alleging that Adobe violated the Anti-Kickback Act by making payments under "its Solution Partner program to companies that had a contractual or other relationship with the government that allowed them to influence federal purchases of Adobe software" between January 2011 and December 2020.[6] Adobe allegedly paid these third parties a percentage of the software's purchase price in exchange for this favorable treatment.[7]
Speaking on the nature of the violations, Principal Deputy Assistant Attorney General Brian M. Boynton stated "[t]hose who do business with the government are prohibited from paying kickbacks, which can result in unnecessary purchases and increase costs to taxpayers." U.S. Attorney Matthew M. Graves added "[w]hen a company, vendor, or business owner tips the scales to their advantage, it undermines the system. . . . Whistleblowers – like those in this case – are to be commended for trying to return the playing field to level."[8]
This case, captioned United States ex rel. Dowless v. Adobe, Inc., Civil Action Number 17-cv-02039, was filed in the District Court for the District of Columbia on October 3, 2017.[9] In connection with the settlement, the former managers were awarded $555,000 of the $3 million Adobe agreed to pay.[10]
If you know of a company violating the Anti-Kickback Act by exchanging payment or other consideration for favorable treatment in connection with a government contract, contact the attorneys at Rabin Kammerer Johnson at (561) 659-7878.
[1] Adobe Inc. Agrees to Pay $3 Million to Settle Kickback Allegations Involving Federal Software Sales, The United States Department of Justice (Apr. 13, 2023), https://www.justice.gov/opa/pr/adobe-inc-agrees-pay-3-million-settle-kickback-allegations-involving-federal-software-sales.
[2] Id.
[3]  See, e.g., West Palm Beach False Claims Act Lawyer, Rabin Kammerer Johnson (last visited Apr. 24, 2023), https://www.complexbusinesslitigation.com/west-palm-beach-whistleblower-lawyer/false-claims-act/.
[4] Id.
[5] Harlan Gottlieb and Kevin L. Phelps, Government Contract Compliance Handbook § 7:38 (5th ed. 2022).
[6] The United States Department of Justice, supra note 1.
[7] Id.
[8] Id.
[9] Id.
[10] Id.