Before You Invest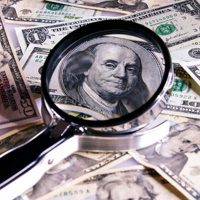 You've worked hard for your savings. Before you entrust it to someone to invest, take the time to do your homework. Even if you have been investing for many years, every investment deserves scrutiny.
Check out the players
Just because a broker or investment adviser is charming and friendly doesn't mean he or she is trustworthy and honest.   It is easy to check whether the individuals involved with selling the investment are licensed and in good standing with securities regulators. FINRA Brokercheck is the clearinghouse for information on stockbrokers and their brokerage firms. It is a free resource that contains a broker's employment background, prior investor complaints, and any adverse administrative actions.  The Investment Adviser Public Disclosure database is the SEC's equivalent resource for investment advisers. Be wary of any broker/investment adviser whose license is inactive, who has had multiple investor or administrative complaints, or who has moved between many brokerage firms in a short period of time. These are potential red flags.
Check out the Investment
Unless the investment in question is exempt from registration,[1] any offer or sale of securities to the public must be registered with the SEC. You can check whether an investment is registered on the SEC's Edgar database or by calling the SEC's investor assistance hotline at (800) 732-0330.  Make sure you read the investment offering documents carefully. If you don't understand how the investment works, what its risks are, and how it will help you make money, ask a financial professional for help in deciphering the documents. If the investment is overly complicated, it may not be for you.
Pros vs. Cons
Finally, you need to decide if the investment is worth the risk.  The higher the potential reward, the higher the potential risk. Period. Every legitimate investment carries some degree of risk.  Investments that promise high rewards with little or no risk are most likely fraudulent.
If you have suffered an investment loss due to misconduct by a financial professional, call the experienced securities arbitration lawyers at Rabin Kammerer Johnson for a free consultation.
[1] An exempt transaction is a type of securities transaction where a business does not need to file registrations with any regulatory bodies, provided the number of securities involved is relatively minor compared to the scope of the issuer's operations and that no new securities are being issued. A private placement or Regulation D offering is a type of exempt transaction in which the securities are not offered to the public but are instead sold privately to an accredited investor. https://www.investopedia.com/terms/e/exempttransaction.asp