Common Deadlock-Breaking Mechanisms for LLC Disputes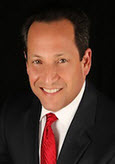 When preparing an LLC operating agreement, you should include member deadlock-breaking mechanisms. When a deadlock occurs, it can create problems and cause disputes between the LLC's members. Without any deadlock-breaking mechanisms, the LLC may face a number of avoidable problems, including litigation expenses, loss of productivity, and resentment between members. In extreme situations, a deadlock can cause the dissolution of the LLC.
A number of circumstances can cause a member deadlock, including:
Failure to reach a majority vote;
No unanimous consent when required in a vote;
No approval from the member with approval rights; and
Failure of equal members to reach an agreement

Examples of Deadlock-Breaking Mechanisms
LLCs have latitude when creating deadlock-breaking mechanisms in an operating agreement. Some of the most common options include:
External or Internal "Tie-Breakers": If the members are deadlocked, the operating agreement will refer the issue at hand to a tie-breaker. The LLC can use a variety of industry experts like a mediator, arbitrator, or professional advisor to break tie votes.
Buy-Sell Provisions: A buy-sell provision states a deadlock can be broken by the disagreeing member selling their interest in the company. There are typically two types of buy-sell provisions. One method involves an approval that can determine the member's interest to be sold, or there is a "shotgun" option that allows another member to make an offer to purchase the interest for a predetermined price.
Put or Call Options: A "put" is the right to sell an LLC interest due to an event, whereas a "call" is the right to purchase another member's interest at a specified price. There must be a list of criteria that explains what the triggering events are.
Partition, Asset Sale, or Sale of the Company: This option can involve partitioning off some of the LLC assets, selling off some assets, or selling the entire LLC.
Judicial Dissolution
For LLCs that do not adopt deadlock-breaking mechanisms into their operating agreement, the most common alternative is to seek a judicial dissolution. In Florida, the Revised Uniform Limited Liability Act (RULLCA) expressly lists deadlock as a grounds for judicial dissolution, but it also gives the courts flexibility to make an order other than just dissolution.
Retaining a Competent Attorney
Having a well-prepared operating agreement for your LLC is important in preventing unnecessary litigation. The failure to create one, which includes deadlock-breaking mechanisms, can be catastrophic for your LLC. When there is a voting deadlock, relationships between members can break down and the LLC may suffer a loss customers, profits, and reputation.
If you have a member dispute involving an LLC, you should contact a Florida Bar Board Certified Business Litigation Attorney. At Rabin Kammerer Johnson, P.A., we have years of experience handling LLC member disputes and other complex business litigation matters. Contact our office today at 561-659-7878 to schedule a consultation.