GCI Communications Corp. and U.S. Department of Justice Settle False Claims Act Case for $40M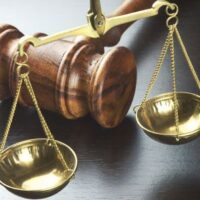 On May 11, 2023, the United States Department of Justice ("DOJ") announced it reached a settlement with GCI Communications Corp. ("GCI") whereby GCI agreed to pay $40,242,546 to resolve allegations that it violated the False Claims Act ("Act").[1] Under the Act, a private individual who has knowledge of past or present fraud on the United States government may sue on the Government's behalf to recover the fraudulently obtained monies.[2] If the suit is successful, the private party may receive a percentage (15‒30%, depending on various factors) of the civil penalties and damages recovered by the United States.[3]
In this case, the whistleblower, Robert Taylor, was GCI's former Director of Business Administration.[4] Taylor filed a qui tam action on behalf of the United States against GCI alleging GCI violated the Act by knowingly inflating its prices and violating the Federal Communications Commission's ("FCC") competitive bidding regulations under its Rural Health Care Program ("Program") between 2013 and 2020.[5]
The FCC's Program "provides more than $570 million each year to assist rural health care providers with their telecommunications needs."[6] Specifically, under the Program, the FCC "pays a subsidy equal to the difference between the more expensive cost for a telecommunication service in a rural area and the less expensive cost for the same service in an urban area in the same state."[7] FCC regulations require contracts for the subsidized services be awarded via a competitive bidding process.[8]
GCI allegedly received greater subsidiary payments than it was entitled to under the Program by failing to comply with FCC regulations specifying how telecommunications companies had to calculate their prices.[9] In addition, GCI allegedly influenced Eastern Aleutian Tribes, Inc., a rural healthcare provider in Alaska, to agree to inflated prices after its contract was competitively bid.[10] This alleged action led to GCI receiving greater subsidy payments than it was entitled to in association with the contract.[11]
Speaking on the nature of the violations, Principal Deputy Assistant Attorney General Brian M. Boynton stated "[t]elecommunications providers that seek to participate in important FCC programs like the [Program] must comply with applicable rules, including those governing how they competitively bid on contracts and set their prices."[12] U.S. Attorney Nick Brown added "[t]his $40 million settlement should deter other companies from attempting to improperly enrich themselves by overcharging the government for important healthcare-related telecommunications services."[13]
The case, captioned U.S. ex rel. Taylor v. GCI Liberty, et al., Case No. 19-cv-2029 was filed in the U.S. District Court for the Western District of Washington on December 12, 2019.[14] In connection with settlement of the case, Robert Taylor will receive $6.4 million of the federal government's overall recovery.[15]
If you know of a company that has violated or is currently violating the False Claims Act, contact the attorneys at Rabin Kammerer Johnson at (561) 659-7878.
[1] GCI Communications Corp. to Pay More than $40 Million to Resolve False Claims Act Allegations Related to FCC's Rural Health Care Program, The United States Department Of Justice (May 11, 2023), https://www.justice.gov/opa/pr/gci-communications-corp-pay-more-40-million-resolve-false-claims-act-allegations-related-fcc.
[2]  See, e.g., West Palm Beach False Claims Act Lawyer, Rabin Kammerer Johnson (last visited May 31, 2023), https://www.complexbusinesslitigation.com/west-palm-beach-whistleblower-lawyer/false-claims-act/.
[3] Id.
[4] The United States Department Of Justice, supra note 1.
[5] Id.
[6] Id.
[7] Id.
[8] Id.
[9] Id.
[10] Id.
[11] Id.
[12] Id.
[13] Id.
[14] Id.
[15] Id.