The New Face of the Florida Business Corporation Act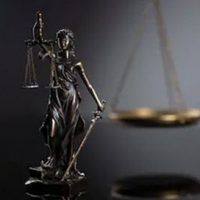 After about 30 years, Florida's corporation laws are finally getting a facelift. The recent overhaul of the Florida Business Corporation Act, Chapter 607, Florida Statutes, ("FBCA") seeks to fix issues regarding the existing corporate statute's effect on litigation, to bring the FBCA more in line with the Model Business Corporation Act, and to make Florida a more attractive place for businesses to call home.
Despite these new provisions in the FBCA, in most situations, corporations may override, or essentially nullify, the default provisions of the statute by putting contrary language in the corporation's governing documents, such as the articles of incorporation or the bylaws.
Among some of the notable changes are the following:
The fiduciary standard for directors has been extensively modified from the "prudent person" standard to what "a person in a like position would reasonably believe appropriate under similar circumstances," which effectively codifies the "business judgment rule." This standard applies to directors regardless of whether they are acting as members of the board or members of a committee of the board. The FBCA also now sets forth general fiduciary standards for officers.
When it comes to director conflicts of interest, an "unfair" conflict of interest cannot be "sanitized" by getting approval of qualified directors or disinterested shareholders.
Corporations are prohibited from including in their articles of incorporation or bylaws any fee-shifting provision that attempts to impose liability upon a shareholder for the attorney's fees or expenses of a corporation or any other party in connection with an "internal corporate claim." An "internal corporate claim" includes claims based on a violation of a director, officer, or shareholder's duty; a derivative action brought on behalf of the corporation; or any action brought pursuant to Chapter 607 or the corporation's articles of incorporation or bylaws. Such fee-shifting provision, however, may still be adopted in a shareholders' agreement with unanimous shareholder approval.
Derivative actions can only be commenced by a shareholder who was a shareholder of the corporation when the transaction complained of occurred or became a shareholder through transfer by operation of law from one who was a shareholder at that time. Further, a shareholder who commences a derivative action need not remain a shareholder throughout the proceeding.
Now, a committee that is authorized by the board of directors, as opposed to only the board of directors, may make equity compensation decisions. Further, the authority to make equity compensation decisions can be delegated to "officers" of the corporation without the board of directors having to set forth specified limits for the officers' authority.
A new two-step merger procedure is created that would allow a merger to be accomplished in certain situations without shareholder approval.
Corporations will have a longer period of time (13 months to 15 months) to hold its annual meeting or undertake action by written consent before a court is able to order a meeting or other action. A court can also order a special meeting if the corporation fails to follow shareholder directions to call a special meeting.
Courts may remove a director if it makes certain findings during a derivative proceeding.
A court will have more discretion in achieving judicial dissolutions of corporations or utilizing alternatives in lieu of dissolution. Additionally, there are 2 new remedies outside judicial dissolution: (1) allowing the appointment of a receiver or custodian in certain situations and (2) allowing the appointment of a provisional director when the directors are deadlocked.
The bill was signed into law by Governor Ron DeSantis in June 2019 and will become effective on January 1, 2020. Be careful, however, because lawsuits pending before that date, or rights acquired prior to that date, will continue to be governed by the existing FBCA.
Rabin Kammerer Johnson handles many forms of business litigation. If you have a business dispute, give us a call for a free initial consultation.