Avoiding and Resolving Florida LLC Member Disputes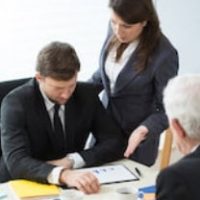 Going into business with additional people can be a positive decision, as multiple minds can be better than just one. However, the more people involved, the greater the likelihood for disputes among those individuals to arise. It doesn't matter whether it's a partnership, a corporation, or an LLC, disputes can occur even among family members or longtime friends.
Unfortunately, closer relationships can make for extremely bitter disputes and cause long-term resentment. Working to avoid disputes before they arise is an important part of running a successful LLC.  Another important part of running a successful LLC is to speak with a skilled Florida business litigation attorney who can help you reduce the risk of future disputes between members.
Here are several ways you can help reduce the risk for disputes in your business, and suggestions on how to resolve them once they arise.
Have a Comprehensive Operating Agreement
While not mandatory, having a comprehensive Operating Agreement drafted for your LLC is one of the best ways to reduce the risk of conflicts and keep your business running more smoothly. In your agreement, you can include an endless number of topics and scenarios. Some common elements of a good Operating Agreement include:
defining how the LLC will be managed;
assigning a role to each member of the LLC;
specifying each members' duties and obligations;
identifying the procedures used for making important business decisions;
explaining how new members will be added;
identifying a procedure for resolving disputes that arise;
authorizing and specifying the method of transferring a member's interest;
creating a mechanism to remove a member;
setting forth circumstances under which the LLC may be dissolved; and
creating specific dispute resolution techniques to be used in the event of a conflict.
Operating Agreements can cover many more topics, which is why it's imperative you don't attempt to draft one on your own. An attorney who has experience with LLC member disputes can help you anticipate what your agreement needs, helping protect your business from some of the most common types of disputes that can occur. Using a form that you find on a legal website or download for free may provide a starting point, but there is no one-form-fits-all solution with LLC Operating Agreements.
Make Time to Talk
Because many LLCs have a limited number of members, similar to a closely-held corporation, a major dispute can derail daily operations and threaten the survival of your business. You can't put a dispute to the side and pretend to work past it. Address it quickly and work to reach a resolution as soon as possible. Make finding a solution the focus rather than the problem.
Dispute Resolution for LLC Members
In the event sitting down with the other members and talking doesn't help resolve the dispute, consider other options outside of traditional litigation first. Using alternative dispute resolution (ADR) techniques, like mediation or arbitration, may allow the business to work towards a resolution away from public scrutiny. Many Operating Agreements include a clause that requires disputes to try to be resolved through mediation first.
Make Litigation the Last Resort
Litigation can be costly and time-consuming, causing you to be even more distracted from your business. If you can't resolve the dispute and it appears to be headed for a nasty outcome, contact the skilled team of business litigation attorneys at Rabin Kammerer Johnson We represent LLCs and their members in all manner of disputes. Contact our West Palm Beach office at 561-659-7878 to schedule a consultation.