Florida Securities Arbitration: Tips for Investors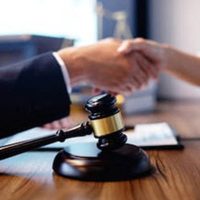 You work hard for your salary and invest what you can for your retirement one day. You certainly don't want to lose your life-savings to some unscrupulous financial advisor. There are numerous situations that can cause you to lose your investments as well — such as a broker who recommends unsuitable investments, engages in unacceptable conduct, or over concentrates your portfolio in one asset class or stock, etc.
In these situations, you may have recourse in the form of securities arbitration and litigation. You need to speak with a skilled West Palm Beach securities arbitration and litigation attorney to understand what recourse is available for your particular situation.
To help safeguard your investments, it's important that you do your homework to ensure you are investing wisely and don't inadvertently fall for a scam.
Do a Background Check on the Investment Professional
Before handing over large sums of money to an investment professional, it's important to check their background. This is something you can do for free on Investor.gov. You can look at their qualifications directly online. If you have specific questions, the SEC has an investor assistance line you can contact as well at (800) 732-0330.
If It Sounds Too Good to Be True, It Usually Is
Note that an investment professional who promises high returns with little to no risk is likely running a scam. Legitimate investments won't get you rich overnight. Stay away from any investment that says "guaranteed risk free." You can also report these potential scams to the SEC as well.
Look for an Appropriate Mix of Funds
It's always recommended to spread your investments out rather than rely on any single one. This is known as diversification. You should consider a mix of stocks, cash, and bonds, as not all three will rise and fall at the same time. Market conditions may help one fund do well while another type is performing at a loss. This helps you avoid losing all your money in one investment category. You should have some higher risk funds to balance out your investment portfolio; otherwise you aren't likely to meet your investment goal. You just don't want to put all your money into a high-risk fund and then lose it all.
Be Cautious of Using Social Media for Investing
Social media is a central part of our lives, but you should be very cautious when using it for investment purposes. Social media can be a great tool for investors, but it has also opened the door for a lot of scammers.
Look Out for Affinity Fraud
Affinity fraud is one that targets particular groups of people, like those of a certain religion, who are in the military, or even the elderly. If you are a member of a group that could be targeted for investment fraud, be sure to look up the investment and the background of the person, even if you are familiar with them or they seem friendly and trustworthy. 
Contact a West Palm Beach Securities Attorney
You should always do your due diligence when looking at new investments in order to minimize the risk of falling for a scam. It's not uncommon for scammers to use a highly-publicized news item in order to make their investment sound more legitimate. You should ask questions to an unbiased source and also look up information on Investor.gov.
If you find yourself in a situation that may involve some wrongdoing by an investment professional, contact Rabin Kammerer Johnson, today at 561-659-7878 to schedule an initial consultation.