Member Versus Manager Managed LLCs in Florida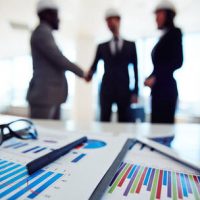 When setting up a limited liability company (LLC) in Florida, you need to decide how the business will be managed.  An LLC functions similar to a corporation, but the management structure is different. You can choose to either have it managed by one or more members, or by a manager.
Why Do You Need to Decide Management Type in an LLC?
If you're still deciding on whether or not to set up an LLC, you need to familiarize yourself with management styles and why you need to decide on how the company will be run. LLC owners are all called members, and you can set up a Florida LLC as a single-member LLC or a multiple-member LLC. The different types of LLC are taxed differently so that is why it's important to ensure you have set forth guidelines on how the business will be run.
Member-Managed LLCs
In the case of member-managed LLCs, all members have a say in the business. Each member is an agent of the business, and that means all members participate in the major decision-making processes of the LLC. Each member can make decisions on behalf of the LLC, but items like contracts and financial agreements must be approved by a majority of LLC members.
By default, the state typically assumes an LLC is member managed, unless specified otherwise. This is especially common for small LLCs, like in the case of a husband and wife who own a small family business. It wouldn't necessarily make financial sense to hire an outside manager to run the business. And, if you are running the business together, it's logical to assume you will both want to be involved in management decisions and those involving financial obligations, contracts, etc., for the LLC.
Manager-Managed LLCs
In the case of manager-managed LLCs, members relinquish their decision-making authority to a single manager, or number of managers, who effectively become agents of the LLC. Managers are often members of the company, but this is not necessarily always the case. In some instances, a manager may be another LLC or even a corporation, provided there are no restrictions set forth in your respective state on the types of entities authorized to manage LLCs.
Defining Manager Roles and Resolving Disputes
No matter what route you opt to go, you need a detailed operating agreement that explicitly documents the manager's roles. If there is more than one manager, or more than one member assigned to managerial duties, it's important that all their roles are laid out in the operating agreement.  The operating agreement should include procedures related to how management roles are selected, how managers can step down, what to do in times of dispute, etc. Disagreements regarding management of an LLC are common, so it's wise to retain a knowledgeable Florida business litigation attorney to ensure your operating agreement covers all aspects of your business or to work with you to resolve a member dispute if one arises.  If you find yourself in the middle of a member dispute, contact our team at Rabin Kammerer Johnson, P.A. to schedule a consultation.
Resource:
leg.state.fl.us/Statutes/index.cfm?App_mode=Display_Statute&URL=0600-0699/0605/0605.html