Blue Sky Laws and Financial Securities Fraud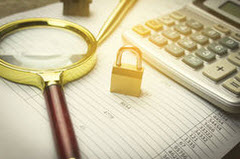 The term "Blue Sky Laws" are state regulations that are designed to protect potential investors against securities fraud. They require sellers of new issues to register the offerings, along with providing applicable financial data, unless there is some sort of exemption. This helps give investors more peace of mind when it comes to investing as they can base their decisions on trustworthy data.
Origin of Blue Sky Laws
The phrase  "Blue Sky" originated in a United States Supreme Court decision, Hall v. Geiger-Jones Co., 242 U.S. 539 (1917). This case dealt with the constitutionality of state security regulations.
In that decision, Justice McKenna wrote,
"The name that is given to the law indicates the evil at which it is aimed, that is, to use the language of a cited case, "speculative schemes which have no more basis than so many feet of 'blue sky'"…
Justice McKenna, however, didn't reference the cited case, and the Hall cases collectively were referred to as the Blue Sky cases, crediting the justice with its name.
The actual laws developed in the years that led up to the Great Depression. The influx of fraudulent money schemes began to rise as unscrupulous companies offered enticing investment opportunities, but there was little to no legitimate backing and therefore no investment return potential. By 1933, nearly all states (with the exception of Nevada) had enacted Blue Sky laws. Today, most of these laws are modeled after the Uniform Securities Acts drafted by the Uniform Law Commission.
Enforcement of Blue Sky Laws: Federal or State?
While most anti-securities fraud regulations are enforced by the SEC and various state regulatory agencies, the individual states also have power and authority to bring actions against any violators under each state law. The individual state Blue Sky law regulates both the offer and sale of securities, as well as all registration and reporting requirements for the dealers and individual stock brokers who do business in the state. This extends to brokers doing business directly and indirectly in the state, along with potential investment advisors looking to offer investment advisement services. In Florida, securities transactions are governed under Chapter 517 of the Florida Statutes.
When federal laws were enacted to govern securities laws, Congress left the Blue Sky laws intact. This means they are valid and states are free to create their own regulations, so long as they don't contradict or conflict with an existing federal statute.
Contact a Florida Securities Lawyer 
Securities fraud is a serious and complex issue that requires the skill of a very competent Florida securities arbitration and litigation attorney. Contact the team at Rabin Kammerer Johnson, at 561-659-7878 or toll free at 877-915-4040 to set up a consultation today.
Resources:
leg.state.fl.us/Statutes/index.cfm?App_mode=Display_Statute&URL=0500-0599/0517/0517ContentsIndex.html&StatuteYear=2014&Title=-%3E2014-%3EChapter%20517
sec.gov/fast-answers/answers-blueskyhtm.html