Securities Arbitration in Florida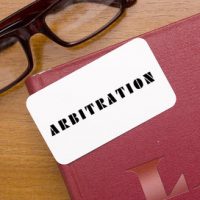 If a registered securities broker-dealer or financial advisor has mismanaged your financial assets through a breach of duty or industry standards, and has caused you to suffer losses, you may be interested in exploring avenues of legal recourse. Securities-arbitration claims with a registered firm, however, are not resolved through litigation in court, but rather through mandatory arbitration before the forum in which the broker-dealer or financial advisor is registered, i.e., the Financial Industry Regulatory Authority (FINRA).
FINRA arbitration differs from court litigation, in that, there is no judge and jury. Instead, it is a panel of arbitrators, typically three persons. The arbitrators are selected using a ranking process. This can be a complex process, so you definitely need an experienced Florida securities arbitration attorney.
What is FINRA Arbitration?
FINRA, with delegated authority from the SEC, is a quasi-public, regulatory body that oversees all broker-dealers and their personnel.  FINRA maintains the largest dispute resolution forum for all disputes with broker-dealers. Its mission, in part, is to resolve securities customer disputes between individual investors, individual brokers, and brokerage firms. FINRA presides over arbitrations across the U.S. and some foreign countries, but typically will schedule a final arbitration hearing in the location closest to where the customer resided at the time the dispute arose. 
Selecting Arbitrators
The ranking process used to select arbitrators is done through a list that each party receives in advance. The list includes a sheet on each person's education, training, background, and history of decisions. Each side ranks its preferences, and you are allowed to strike a limited number that you do not like for your case from the list. Once selected, arbitrators take an oath that they will remain neutral and decide the FINRA arbitration case based on the merits of that specific case and nothing else.
Discovery Phase 
Like standard litigation cases, FINRA securities arbitration includes a discovery phase. This is where the sides exchange information and name their intended witnesses. There is a specific discovery guide for FINRA cases that all parties must adhere to. Each party is also allowed to request any documents relevant to the claim during the discovery phase.  Unlike litigation, it is highly unusual for depositions to be taken in a FINRA arbitration proceeding.
Final Arbitration Hearings
Once the customer's Statement of Claim has been filed and the broker-dealer or financial advisor has filed a Statement of Answer, there is usually a preliminary telephonic hearing, often called a "pre-hearing conference," hosted by the three arbitrators. This preliminary hearing goes over important topics and procedural issues, sets various deadlines, and sets a date for the final arbitration hearing.  The final arbitration hearing is the parallel to a court trial and is conducted in person.
Similar to a court trial, the lawyers for the parties will make opening statements, call witnesses, direct and cross-examine witnesses, and finish with closing arguments.  One main difference with a court trial, however, is that the final arbitration hearing is decided by the three arbitrations and there is no judge or jury.
The Arbitration Panel's Award After the Final Arbitration Hearing
Each of the three arbitrators has an equal vote in the entering an award for or against the customer, and the majority vote decides the award, including liability and damages. The arbitrators also have the power to allocate FINRA forum fees at their discretion. Their decision is legally binding, unless one party opts to appeal the decision by filing a petition to vacate or modify the award, which is rarely granted.  If the award is not appealed, payment must be received within 30 days or FINRA may suspend the broker-dealer or financial advisor for non-payment of the award.
Retaining a Florida Securities Arbitration Attorney
If you have suffered an investment loss due to FINRA-registered a broker-dealer or financial advisor who mismanaged your funds, contact Rabin Kammerer Johnson in Florida at 561-659-7878 to schedule a consultation.
Resource:
finra.org/sites/default/files/arbitration-claim-filing-guide.pdf