Protecting Yourself from Unregistered Security Entities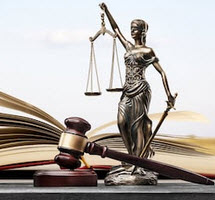 As an investor, it's important to protect yourself against investment scams and unregistered securities. At Rabin Kammerer Johnson, , we have experience in representing investors and other members of the public against securities brokerage firms, broker-dealers, and registered investment advisors  which have mismanaged investor funds.
If you are investing on your own, you also need to watch for securities that unregistered firms or advisors are soliciting.  In general, a U.S. entity who solicits you to buy a security is required to be registered with the SEC, which is why you need to confirm the soliciting firm or advisor is registered with the SEC before considering investing with the firm or advisor.
PAUSE List from the SEC
The SEC is now keeping a list, called PAUSE (Public Alert Unregistered Soliciting Entities), that provides the names of entities who investors have made claims against. For the names included on the list, the SEC has verified that the soliciting entities are not registered to sell securities in the U.S.
In addition, the SEC also maintains a list of complaints about entities who are impersonating genuine U.S. registered securities agents and any entity that falsely claims it is affiliated with a government agency or international organization.
The PAUSE list is not definitive proof that the SEC has confirmed violations of federal securities laws or rendered a judgment about the merits of the funds available. The list is updated periodically as new information becomes available.
Check the Background of Anyone Selling an Investment
The single most important thing you can do as an investor is check the background of any firm or person who is soliciting an investment. It doesn't matter how lucrative the deal sounds (if it's too good to be true, it probably is), verify that the firm or person is registered by using the free tools available on investor.gov or FINRA Brokercheck.
Investigating the background of a firm or advisor will yield important information including details about any civil or criminal proceedings, customer complaints, bankruptcy filings, regulatory actions, and more.  Even if the firm or person is registered, there are still red flags to watch out for. These include:
History of complaints from customers;
Any disciplinary actions taken by a government agency, like the SEC or a self-regulatory organization like FINRA;
Arbitration claims or lawsuits filed by customers; or
Employment with any firms who were expelled from the securities industry.
Sometimes you may need to do an in-depth search. Some unscrupulous individuals may leave off a middle name or initial in order to make it a bit more difficult to identify them. Be extremely cautious of investing with anyone who has a history of criminal charges or prior lawsuit or arbitrations.
Retaining a Securities Arbitration and Litigation Attorney
If you have been the victim of an unregistered firm or person selling you investments, you might have a claim against the firm or person.  If this is the case, it's important to speak with a securities arbitration and litigation attorney to assess your rights. Contact the securities arbitration attorneys at Rabin Kammerer Johnson at 561-659-7878 to schedule a consultation.