Government Issues Preliminary Report on Coronavirus Relief Fraud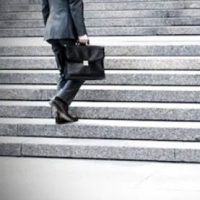 On September 1, 2020, the Congressional Select Subcommittee on the Coronavirus Crisis released a preliminary analysis of potential waste, fraud and abuse issues in the Paycheck Protection Program (PPP), which was implemented as part of the massive Coronavirus Aid, Relief and Economic Security (CARES) Act.  Under the PPP Program, the federal government provided more than $525 billion dollars in forgivable loans to American businesses in the wake of the Coronavirus crisis.  These forgivable loans were meant to stimulate the economy and provide relief to American workers.
The preliminary findings of waste, fraud and abuse are predictable.  According to the Subcommittee, massive amounts of fraud are currently taking place.  Some of this fraud has been like taking candy from a  baby, including the following.
First, the government distributed over $1 billion dollars to companies that received more than one PPP loan.  Under the rules of the PPP program, of course, loans were limited to one-per-company.  Despite these rules, many companies applied for multiple PPP loans and received the money.
Next, the government distributed over $96 million to companies that had previously been excluded from doing business with the federal government.   It is common for government contractors or vendors, due to past wrongdoing, to become banned from doing future business with the federal government.  Under the rules of the PPP program, these companies were not supposed to receive PPP money.   Nevertheless, many applied for PPP funds and received the money anyway.
Next, the Subcommittee identified another $3 billion dollars distributed to companies with suspicious background or identifying information.   For example, some companies applied for PPP money less than 30 days after being incorporated, or with suspicious non-matching address information on their applications.  These are hallmarks of fraud.  In other words, fraudsters made up fake companies, applied for PPP loans, and got the money.
Much of this fraud is easy to catch, and the Subcommittee recommended that the government adopt  better oversight measures to prevent outright theft.  But experience teaches that mere government oversight will never be enough to stop fraud.  In times of crisis, the government is often more concerned with distributing money to those who need it than catching those who want to steal it.
That's where whistleblowers play a vital role.  Whistleblowers can uncover wrongdoing where the government might never be able to do so.  If you work for a company that is committing fraud under the CARES Act or the PPP Program, call us for a free consultation. You might be entitled to a reward for bringing a qui tam whistleblower case under the False Claims Act case.
For a complete copy of the preliminary analysis prepared by the Select Subcommittee click here.