What is Genetic Testing Fraud?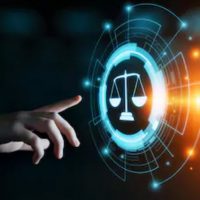 Cancer genomic testing, also known as CGX testing, is a type of laboratory test that uses DNA sequencing to detect gene mutations that could indicate a higher risk cancer.  In essence, this is a cancer screening test.
Medicare covers CGX testing in very limited circumstances.  CGX testing is very expensive, with the government paying laboratories thousands of dollars for each test. These high reimbursements have led to fraud as crooked laboratories and other fraudsters work to submit bogus claims to the federal government to be paid by Medicare.
In a legitimate and honest world, a patient's doctor would interview a patient and identify a potential need for CGX testing based upon the patient's individual risk factors. The doctor would then order the test from a legitimate CGX testing laboratory.   Once the doctor received the test results, he or she would meet with the patient, explain the results and counsel the patient.
Fraudsters have turned this entire model upside down.  They use aggressive telemarketing firms to cold call Medicare beneficiaries, asking if they would like a "free" cancer screening test. Once a beneficiary agrees, they ask the beneficiary to answer some background questions and provide the all-important Medicare number. They also send the beneficiary a kit to collect a saliva sample, usually from inside the cheek.
From there, fraudsters forward the beneficiaries' information to a "telehealth" doctor who has never seen, met, or talked to the patient and is not a true "treating physician."  Instead, the tele-doctor simply signs paperwork, authorizes the test, and very often receives a kickback payment in exchange.
Once a tele-doctor has authorized the CGX test, fraudsters send the saliva sample to a laboratory, that is often a participant in the scam.  The laboratory performs the CGX test and bills Medicare, receiving thousands of dollars for the test. Often times, the laboratory pays a kickback to the telemarketers who found the patient or to the tele-doctor who signed the test order.
Once the laboratory does the CGX test, it may or may not send the written test results to the patient.  Even if the laboratory sends the results to the patient, they are virtually worthless without the aid of a real doctor to help interpret the results.  In an honest and legitimate world, the treating physician would sit down and explain the test results contained in the report.  But good luck getting the tele-doctor to help.  Many times, the patient does not even know the name of the doctor who "authorized" their CGX test.
Genetic testing fraud is yet another example of fraud perpetrated on the Medicare system and taxpayers by crooked healthcare marketers and providers.   If you know of a company that has engaged in genetic testing fraud, please contact our law firm for a free consultation.  You may be able to bring a qui tam case under the False Claims Act.