What is the Whistleblower Protection Act?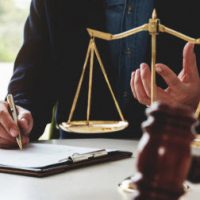 The Whistleblower Protection Act (WPA) was enacted to protect federal employees and applicants who legally disclose information they reasonably believe shows evidence of one of the following:
Violations of laws, rules, or regulations,
Gross waste of funds,
Gross mismanagement,
An abuse of authority,
Reasonable and specific danger to public safety or health.
The WPA dictates that certain federal employees cannot take or threaten (or fail to take or threaten) any type of personnel action against an applicant or an employee because he or she engaged in protected whistleblowing.
Creation of the Whistleblower Protection Act 
Initially, whistleblower rights and protections were discussed in the Civil Service Reform Act of 1978, and the Whistleblower Protection Act was enacted in 1989. Employees that are covered include current and former employees, as well as applicants. It does not cover federal contractor employees, U.S. Postal Service employees, military, or several others.
Certain intelligence agency employees, like the NSA or FBI, cannot be represented by the Office of Special Counsel (OSC), which is who handles federal whistleblower actions. The OSC does not investigate claims, it only reviews the disclosure. If they find there is good chance of wrongdoing, they will refer it to the agency head and report back within 60 days.
Whistleblower Protection Enhancement Act (WPEA)
Congress passed the Whistleblower Protection Enhancement Act (WPEA) in 2012 to increase the protections for federal employees who report various issues of waste, abuse, or fraud. The enhanced act provides some clarification on the scope of protected disclosures and sets forth that the disclosure won't lose protection because of one of the following:
Disclosure was made to a person, including a supervisor, who was part of the disclosed wrongdoing act,
The wrongdoing that is being reported was also previously disclosed,
The disclosure was made during an employee's normal course of work, if he or she can demonstrate the retaliation was in reprisal for the disclosure,
It was made while the worker was off duty,
Because of the amount of time which has passed since the event in question occurred.
The WPEA also protects disclosures where an employee has reasonable belief there is evidence of censorship that is related to analysis, research, or technical information that will cause, or causes, a gross government mismanagement or waste, a violation of the law, abuse of authority, or present a specific and substantial danger to public safety or health.
Filing a Retaliation Claim under the Whistleblower Protection Act
Federal employees who have made a whistleblower disclosure and have been treated unfairly can report the incident to the Office of Special Counsel. To report the retaliation, you need to prove certain elements. If the OSC determines a retaliation did occur, you may be eligible to receive back pay and benefits, attorney fees, and other related costs. Any official who retaliates against a whistleblower could be subject to disciplinary action.
If you are a federal employee and have evidence of wrongdoing at your place of employment, retaining a Florida whistleblower attorney is important. Whistleblower claims are complex, and if you don't meet all the guidelines, your disclosure may not be protected under the Whistleblower Protection Act.
Contact the experienced whistleblower attorneys at Rabin Kammerer Johnson and let us help you with your questions. Call our West Palm Beach office today at 561-659-7878 to schedule a consultation.