Yachts, Strip Clubs, and Fast Cars: An Analysis of the First 56 Cases Alleging PPP Fraud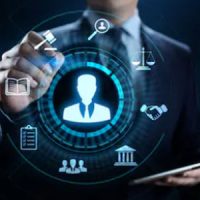 The Paycheck Protection Program ("PPP"), which was implemented as part of the Coronavirus Aid, Relief, and Economic Security ("CARES") Act, has been a predictable target for waste, fraud, and abuse.  Whistleblowers who report this fraud will play a vital role in uncovering any wrongdoing.
As of September 30, 2020, just 6 months after the CARES Act was passed, the Department of Justice had brought 56 cases related to PPP fraud.  The Project On Government Oversight ("POGO") recently conducted an analysis of all 56 cases, which we summarize here.
How Did They Do It?
Under the PPP, the federal government has paid out approximately $525 billion in relief money to American businesses that applied for the loans.  The individuals charged in the 56 pending cases received approximately $113 million of that money, collectively.  But how?
Under the PPP, the government authorizes banks to make loans to qualified small businesses for approximately 2.5 times the business's monthly payroll.  In order to apply for the loans, the businesses have to submit certain documentation, such as payroll records and tax records.
POGO found that, in 50 of the 56 cases, individuals had allegedly falsified payroll documents in order to get a loan or to get a bigger loan than they qualified for.  For instance, a business owner in New York City received a $800,000 PPP loan by falsifying payroll records claiming to employ hundreds of employees at 2 companies; in reality, he was the sole employee.
In 40 of the pending cases, it was alleged that individuals created fake tax documents in order to verify false information in the loan application.  An owner of a Florida talent management company is accused of falsifying tax records, bank statements, and payroll documents in a scheme that obtained at least $17.4 million of PPP money.  The owner allegedly concocted an elaborate conspiracy where he enlisted his business contacts (many of them professional athletes) to apply for PPP loans and he also gave kickbacks to anyone who recruited more individuals for the scheme.
Moreover, the oversight and fraud prevention from some lenders has been completely inadequate.  This might be due, in part, to the fact that PPP lenders are getting a percentage of the processing fee for each loan they approve.  In other words, the lenders have great incentive to process and approve as many loans as possible, and little incentive to focus on fraud prevention.
POGO found that nearly half of the lenders of the loans in the 56 pending cases were somehow related to a financial technology company (referred to as "fintech"), whether a financial technology company itself or a bank working closely with a financial technology company.  The appeal of fintech companies is the speed with which they are able to approve PPP loans.  For instance, fintech company Kabbage, Inc., which approved 6 of the loans in the pending cases, touted a median time of 4 hours to approve PPP loans.  Kabbage also said that more than 75% of its PPP applications were processed without manual review by a human.  Faster loan processing time means more loans approved, which means more processing fees.
Thus, while the individuals themselves allegedly committed the fraud related to their PPP loans, it appears that the lenders may have assisted the fraudulent efforts by failing to better monitor the loan approval process.
What Did They Spend It On?
After receiving over $113 million in PPP loans, it is wild to see how some of the individuals charged allegedly spent the money.
An NFL player who received $1.2 million in loans for his inactive company spent more than $60,000 at a casino and over $100,000 on high-end jewelry and retailers.  A business owner in Georgia, who was part of a conspiracy that received over $4 million in PPP loans, allegedly bought a Mercedes and a Range Rover with the loan money, each valued at over $125,000.  A Texas man was charged with fraudulently obtaining over $1.6 million in PPP loans and spending it on a Lamborghini, a Rolex watch, and at various strip clubs.  Another individual charged with fraud had allegedly purchased a $300,000 yacht and a $1.13 million rowhouse with PPP loan proceeds.
If you work for a company or individual that is committing fraud under the CARES Act or the PPP, call us for a free consultation.  You might be entitled to a reward for bringing a qui tam whistleblower case under the False Claims Act.
The full POGO article can be found here.