Unique Problems for Publicly Held Corporations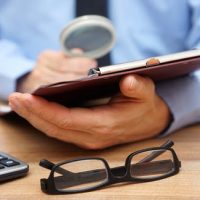 Publicly held corporations have a unique set of challenges compared to those that closely held corporations have to manage. While the stock is transferable, it's also subject to strict, complex securities regulation. Their larger size also places public corporations high on the radar for more rigorous scrutiny by administrative agencies in areas like antitrust, equal employment opportunity, labor law, and environmental protection.
Antitrust Regulation
Antitrust law is a set of federal and state laws that regulate the conduct and organization of corporations, primarily to help enforce the rules of the competitive marketplace. They promote vigorous competition and protect consumers from anticompetitive mergers and business practices.
The FTC, or Federal Trade Commission, is one agency that works to bust trusts and police interstate commerce. The FTC's reach extends to interstate monopoly activity along with price fixing, unfair trade practices, and restraint of free competition.
Securities Regulation
Publicly traded stocks and bonds make public corporations subject to strict securities regulation. The development of "blue sky laws" has led to state regulations enacted to help protect investors against securities fraud resulting from the selling of stock that was essentially worthless. These laws developed as a result of problems with worthless stock being sold in the early 1900s, and the term refers to the purpose of the statute, which was to prevent fraud being committed upon unsuspecting investors by selling them securities that were worth no more than "so many feet of blue sky." Securities regulation is an extremely specialized practice area, so it's important to retain a qualified business law attorney in Florida that is experienced with securities arbitration and litigation.
Other Agencies Engaged in Corporate Regulation
There are a number of agencies that play a role in ensuring public corporations follow all regulatory laws. Some of these agencies include:
Environmental Protection Agency (EPA): The EPA controls toxic waste emitted into the environment. Their reach includes land pollution, water pollution, and air pollution. Corporations might find themselves fined for the violations as well as being required to pay the cost of rectifying the pollution problem.
Equal Employment Opportunity Commission (EEOC): The EEOC monitors for discriminatory practices regarding the hiring and firing and promotion of employees who fall within certain protected classes of race, color, gender, religion, and national origin. Companies that have more than 15 employees are subject to its regulation and larger companies are expected to enact affirmative action plans, and they need to keep detailed records of all employees hired, fired, promoted, etc.
Occupational Safety and Health Administration (OSHA): OSHA monitors safety regulations in the workplace. Businesses are required to provide the proper safety equipment for workers within certain industrial fields, and also take steps to maintain a safe working environment.
National Labor Relations Board (NLRB): Businesses that have workers who are members of a labor union are required to negotiate contracts with employees and follow certain procedures. If they don't, they may be subject to administrative review before the NLRB.
Hiring a Corporate Law Attorney
With a publicly held corporation, it's crucial to ensure all regulations and statutes are followed, since regulatory review could happen at any time. These are just a few of the regulatory boards that control activities of large corporations. The West Palm Beach lawyers of Rabin Kammerer Johnson can help you to ensure your corporation is not in violation of these important regulatory boards. Contact us at 561-659-7878 or toll-free at 877-915-4040 for a consultation today.
Resource:
ftc.gov/tips-advice/competition-guidance/guide-antitrust-laws